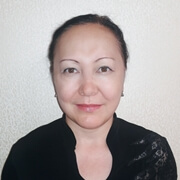 Asiya Murzabekova worked 12 years in different tax audit positions of Kazakh tax authorities. During this period she audited a few dozens of legal entities and debated numerous tax cases in courts.
Asiya continued her professional career in business sectors. She led tax planning departments of BI Group of companies and the National Chamber of Entrepreneurs of Kazakhstan. Her professional expertise comprises issues such as tax reduction for businesses, tax compliance, tax appeals and judicial practice etc.
Asiya graduated from economics department of Kazakh institute of consumers' cooperation (Karaganda).