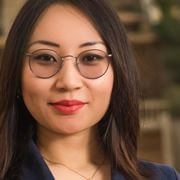 Sholpan Temirbolat has got an extensive professional experience in accountancy and taxation. During last 13 years Sholpan worked in various tax and accountant positions in Kazakh tax authorities, North Caspian Consortium of Kashagan oil field, CNPC, Schlumberger and other companies. She also experienced herself as an entrepreneur.
Sholpan participated in various ministerial working groups of advancing tax administration and legislation in Kazakhstan. Her rich experience helps clients foresee potential tax and finance risks, find mitigation mechanisms, build compliant financial, accounting and tax systems and advise investment solutions.
Sholpan graduated from accounting and audit department of Kazakh academy of management. She holds MBA from EADA Business School (Spain).