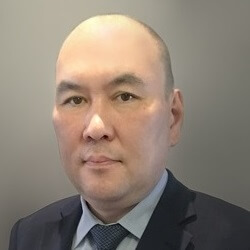 Valikhan Amirkhan-uly started his professional career with Kazakh tax authorities over 20 years ago. During this period he went through all stages of professional development in tax law, advanced himself as skilful administrator and experienced leader. His extensive work experience particularly includes leadership roles in several regional tax departments. Prior to the consultancy practice he was the director of fiscal policy department at Kazakh finance ministry. Valikhan participated in various governmental working groups for improvement of tax and customs regulations.
Valikhan has got a significant experience of judicial practice in tax area, including  successful tax cases in consultancy of private companies. His specialized focus is on tax law and administration.
Valikhan graduated from Kazakh National al-Farabi University in economics and Kustanay State University in tax law.