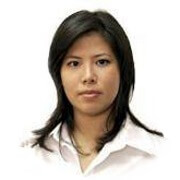 Sholpan Galiakparova  has worked in financial consulting since 2007. Essential areas of her expertise lie in corporate finance, business and asset valuation, financial modelling and business model development.
Sholpan has got 5 years work experience in Deloitte, where she held a managerial position at corporate finance department. Her constant clients comprise large and medium size domestic companies in oil & gas, transport & logistics, telecommunications and other sectors, namely JSC "KazTransCom", "Agrocenter Astana" LLP, JSC "Kazautotrans", JSC "Kazakhtelecom", KMG Kashagan BV, JSC "International Almaty Airport", JSC "NC Kazmunaygas".
Sholpan graduated from Kazakh National Technical University as valuation specialist. She holds MBA in finance from Kazakh institute of management, economics and planning (KIMEP).